Evertite Stitchery Frames
Presents
The
Slimline Tension Adjusting Stretcher Bar
(patent numbers 6604306, 6757997)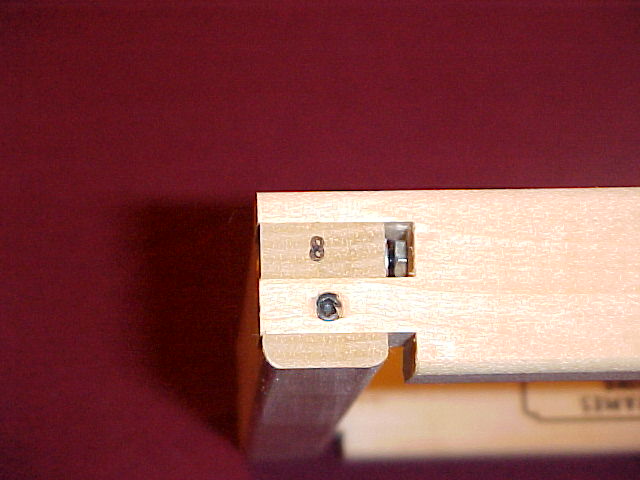 Benefits of the Slimline Tension Adjusting Stretcher Bar:
Tightens 4 ways:
The framework constructed of Slimline stretcher bars is adjustable 4 ways to compensate for fabric stretch both vertically and horizontally. The adjustment mechanism is fully enclosed in the stretcher bars.
Little finger strength needed:
A tool (purchased separately) is used to turn the adjusting screws.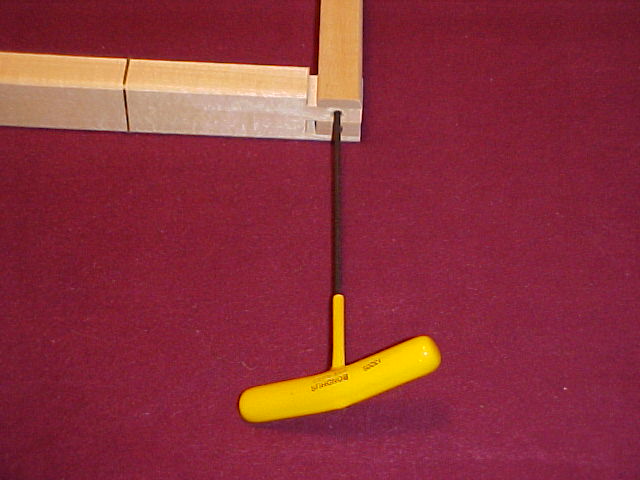 Only tack project once:
There is plenty of adjustment for most needlework projects
Loosen as needed:
Easy to loosen fabric if needed for making bullion knots or for storage.
Available only thru your Local Needlework Store
Made in the USA
Available in pairs sized from 4 inches to 26 inches for most project needs. Fully interchangeable to give square or rectangular shapes. Larger sizes available by special order.
For more information contact:
Evan Burroughs
503-585-5924
6325 Joseph St SE
Salem OR, 97317-9198